Evangelizing the World
Pastor Bufford is a innovative, resilient, passionate, God fearing Woman committed to Kingdom Building. She is a prophetic voice to this generation. She has a heart to serve and grow people and cultivate their faith. Pastor bufford is strategic and a change agent to all people, she is a prayer intercessor and a influencer to changing the mindset of people to become credible Christian disciples for Christ.
Reverend Patricia A. Bufford
I look to the Hills from which cometh my help...my help come from the Lord... Psalm 121:1
Updated 2/1/21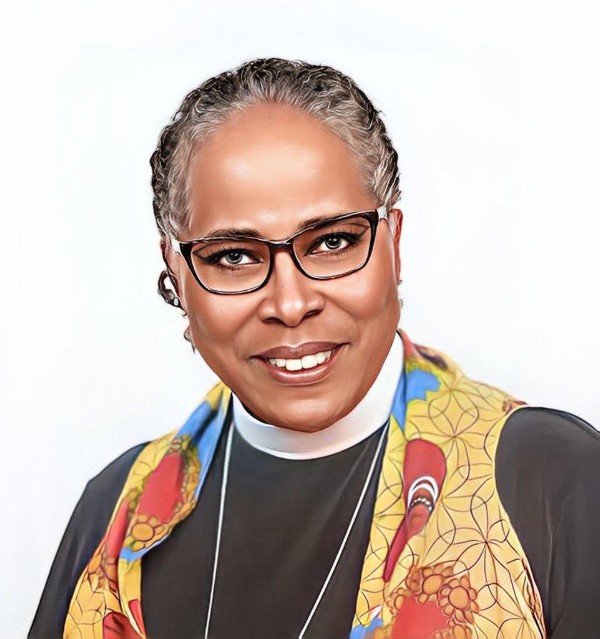 Pastor
-
Patricia A. Bufford

716.370.8185
About Me: LIFE VALUE
Reverend Bufford, was ordained Deacon in 2004 and an Elder in 2008 in The New York Conference under The Right Reverend Bishop George E. Battle, Jr. were she served under the leadership of her Spiritual father in ministry, the Reverend Daren C. Jaime, serving as an Associate Minister at the Saint Francis AME Zion Church in Mount Kisco, New York ....
Reverend Bufford's foundational scripture is; The spirit of the LORD is upon me, because he has anointed me to proclaim good news to the poor. He has sent me to proclaim liberty to the captives and recovering of sight to the blind, to set at liberty those who are oppressed, to proclaim the year of the Lord's favor." Luke 4:18 ASV
Reverend Bufford retired after 22 yrs. as a decorated veteran of the New York State Department of Corrections were she served not just as a Correction Officer but she served was a 'Change Agent for Christ'. Many lives were changed under Rev. Bufford's leadership and supervision. She worked at the only Women's Maximum Secure Facility in the State of NY. Bedford Hills C.F.. She was trained as a Crisis Intervention Negotiator ... on the "Crisis Intervention Unit" this is an elite unit in the department that monitored the climate and mood of the facility she also served on the "CERT" team a tactical team, in which she was the 1st African American female officer to participate in the departments Albany Tactical Cert Team known as ... Super CERT...each team was activated during disturbances and Riots. During her years of employment Officer Bufford received many awards for her achievements for having an organized, a clean, and safe housing unit in the facility. (#113CD). Her clients respected her and followed her Godly instructions daily. As, she incorporated, institutional rules and regulations. Rev. Bufford also had the opportunity to work as a Counselor and Instructor at the Albany Training Academy were she trained 100's of other officers preparing them for the job!
After Rev. Bufford's Ordination in 2008 she enrolled and attended The Alliance Theological Seminary in Nyack & New York City were she completed a Master's Degree - A Master of Professional Studies, she majored in Urban Ministry & minored in Church Development.
Reverend Bufford is a daughter of the City of Buffalo, NY, born and raised, Rev. Bufford is the oldest daughter of the late Deacon John W. Sr. and the late Evangelist Rose B. Bufford they where married for (64) years, she continues to honor their loving memory daily. She also has (4) siblings. she attended South Park High School, Erie Community College and Buffalo State College all located in Buffalo,New York.
After completion of seminary she returned home in 2011 to Buffalo and continued to serve as an Associate Minister and the Senior Ministerial staff person under Pastor Daren C. Jaime at the Peoples AME Zion Church in Syracuse, New York. She did this for (8) years. www.thepeoplesamez.org . In 2014 Rev. Bufford's father passed and in 2016 her mother passed away and through it all Rev Bufford continued to serve. She served (18) years in ministry under the leadership of Pastor Daren C. Jaime .
On July 7th, 2019 at the 170th Western New York Annual Conference Reverend Bufford was appointed the Pastor of Centennial AME Zion Church, 127 Doat St. Buffalo, New York 14211, She was appointed by the Right Reverend Bishop Dennis V. Proctor, Residing Prelate over The North Eastern Episcopal District. Mrs. D.Diane Proctor, Missionary Supervisor. Rev.Bufford is currently a 2019 Fellowship Cohort for "Emerging Leaders in Ministry" sponsored by Syracuse University and LoMoye College.She is now an Alumni of Syracuse University. Rev. Bufford continues to do mission work and give back, she created "A Jail Mentoring Ministry" for Women in the Onondaga County Justice Center, in Syracuse, NY. where she continued to minister twice a month until the pandemic hit. She also gave back in her own local community at the "Buffalo City Mission" where she did a Craft Class and Ministered to the women and children once a monthly.
Rev. Bufford is founder/president of Generation-NEX,Inc. slogan "Change Your Mindset.Change Your Life" it is a not-for-profit faith based organization, tax deductible offering empowerment and mentoring to women, girls, at-risk youth, and re-entry persons. Fostering spiritual transformation through dialogue and workshops she also does one on one mentoring.It is a Christ Minded, Faith Driven, Community Centered Organization ... Check them out at; www.generationnexinc.org
Rev. Bufford has been the host and producer of her own local cable access TV show since 2011 on Spectrum Channel 1302 - called; Celebrate Life! GGP (Give.God.Praise.) it airs weekly on Wednesdays at 10:30 - 11:30pm. "One Hour of Praise".
Pastor Bufford is committed and faithful about serving God's people ...
Matt 25:23 "She is Committed to Serve".
Rev. Bufford is available for speaking engagements for churches, schools, colleges, universities, community organizations, women's conferences, and law enforcement, etc. Contact: revpabufford@gmail.com or email the Church centennialamez127@gmail.com you can also call 716.370.8185
1 Timothy 6:7 For we brought nothing into the world, and we can take nothing out of it. NIV
Updated 1/20/22
---